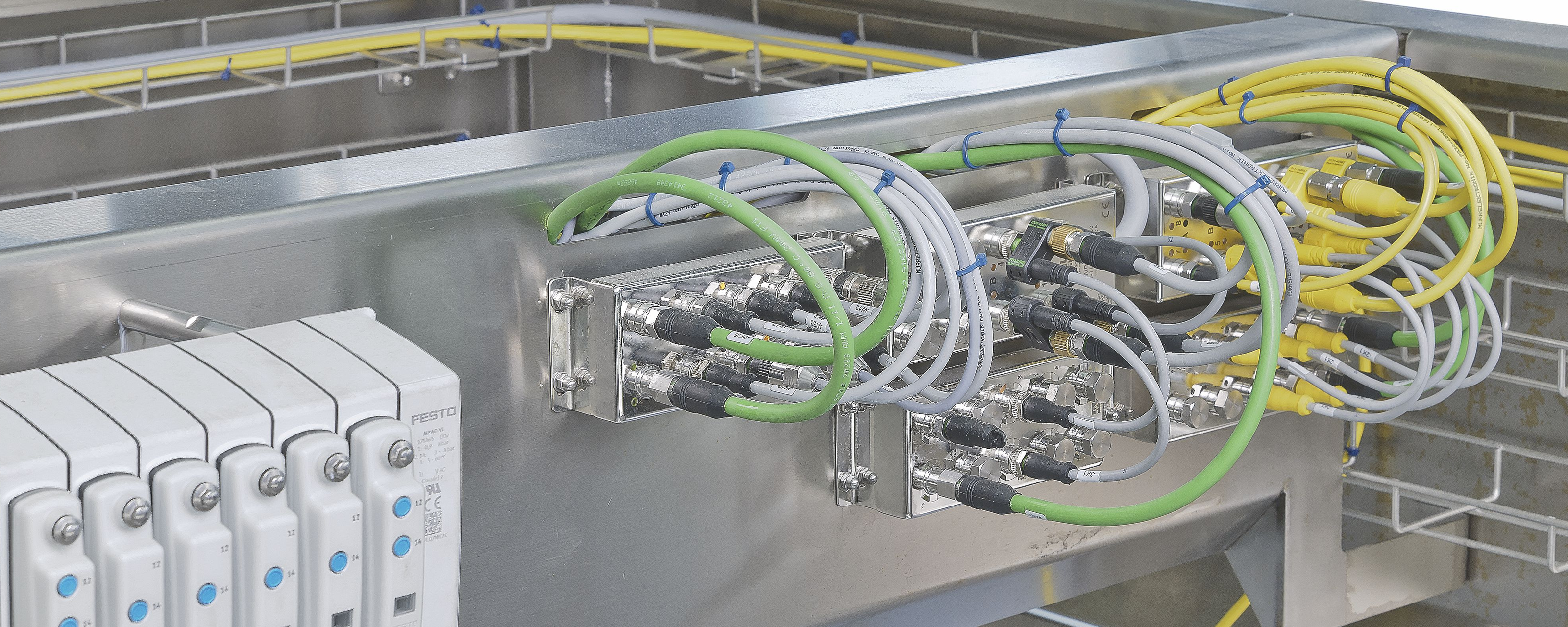 Hygenically Designed Cube67 Modules
Suitable for Food Zones
Easy to Clean
The food sector has particularly demanding requirements for both the durability and cleanability of system components. The Hygienically Designed Cube67 modules are made to fulfill all of them.
They feature a closed stainless steel housing as well as V4A (1.4404) threaded sleeves. With an IP69K rating, these modules allow you to install a Cube system in any food zone.
This has the potential to lower costs:
By using Hygenically Designed Cube67 modules, expensive stainless steel terminal boxes become a thing of the past.
Parallel wiring of individual cables over stainless steel cable trays in food & beverage applications is extremely complicated. A Cube system, with it's one cable technology, simplifies wiring efforts.
The IO-Link master module allows you to implement valve manifolds in a cost-efficient way.

One Cable Technology
In the food industry, cleanability of the finished installation makes point-to-point wiring is particularly labor-intensive. Cube67's one cable technology lowers the amount of overall wiring making it one of the best, and most effective solutions for applications involving food and beverage.

Explore more fieldbus solutions using the Cube system...