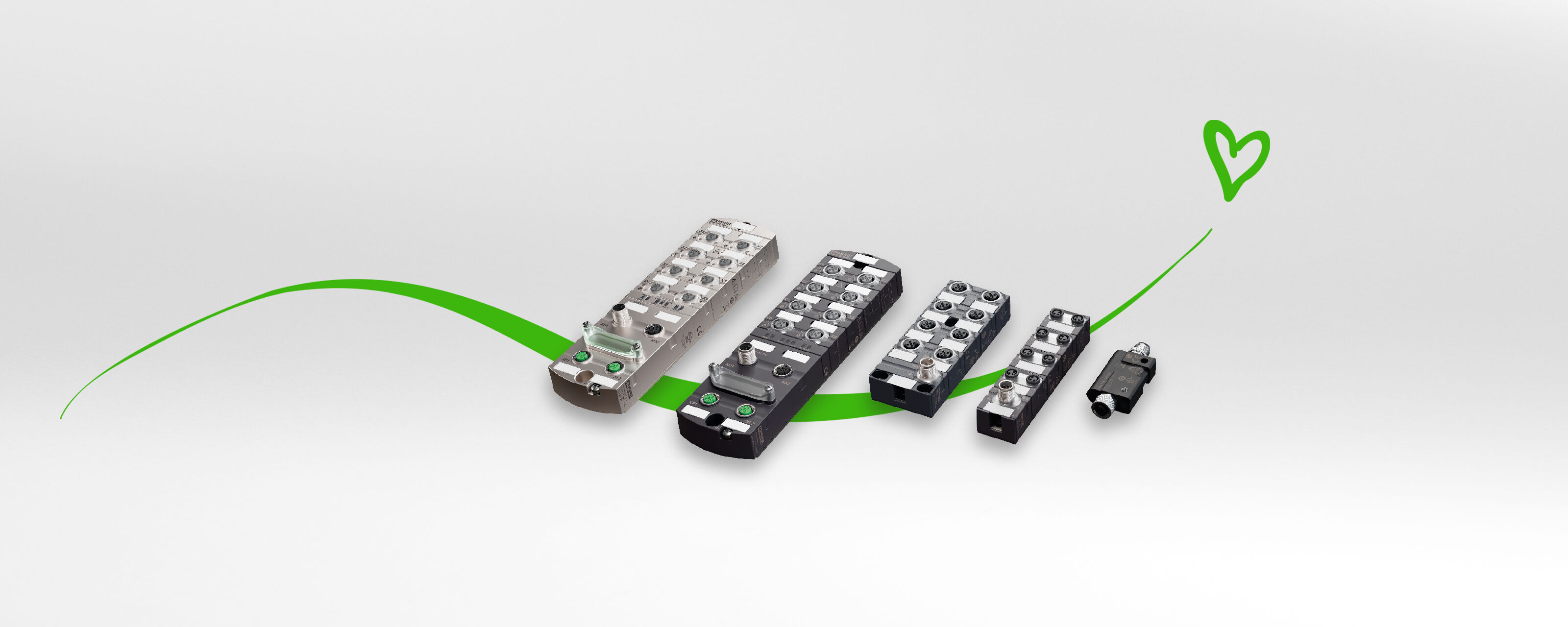 Get to Know Us
The right partner for your IO-Link projects
IO-Link makes installations easy
IO-Link makes the integration of smart devices into installation concepts easy. Our new dream team of IO-Link masters, hubs, and analog converters now goes one step further. They make accessing and evaluating data particularly easy by creating transparency from the device level to the cloud. You'll find our team is hard to beat in terms of flexibility, usability, and performance.
Our system is universal. It is ideal for those just getting started with digitalization while being a future-proof IIoT concept. It is just what you need when you need it.
Meet the Team:
LET'S MEET – Getting to know each other

IO-Link is the ideal system for integrating all types of signals quickly and easily. Analog, digital I/O or IO-Link? From different manufacturers? It doesn't matter – just connect and get started!
Creating connections, preferably decentralized and without a control cabinet, has always been our passion. Therefore, we provide everything you need to network the controller with the device level using IO-Link and, if desired, to digitalize it via a direct connection to the cloud, for both new machines and retrofits.
Universal System
From masters, hubs, converters and devices to connection technology, everything works together and is optimized for the respective application:
Pre-configured devices ensure the quickest and easiest start possible, without importing an IODD or using a configuration tool.
The autoconfig mode automatically detects whether an input or output has been connected so the process data can be read or written immediately.
The IODD on board functionality (PROFINET) simplifies the controller configuration. Configurations are displayed in plain text in the control program making reading a manual a thing of the past.
Switch to IO-Link for shorter commissioning times, lower costs, higher productivity and simplified service/maintenance options.
MATCHMAKER – We get along with anyone and everyone
Standardized processes help when managing the increasing complexity in the manufacturing world and when having to react quickly to changing customer needs. They also do something else… They are the basis for digital transformation. Rethinking development, planning, installation, and manufacturing processes on digital platforms would be inconceivable without standardization.
Our new Pro-Master modules are the ultimate tool when it comes to standardizing machine concepts. They are the "matchmakers" that connect everything to everything, everywhere, and in every language.
One Module for Everything
Eight multifunctional ports allow you to connect all signal types while supplying connected devices with up to 4A per port.
Three fieldbus protocols and worldwide approvals ensure that the system can be set up the same way - no matter where it ends up being installed.
The integrated SMI (Standardized Master Interface) allows data to be accessed via IIoT protocols such as OPC UA, JSON REST API and MQTT. For standardized configuration - independent of the fieldbus and the system!
Grow your economic success via standardization! There is no future without digitalization and no digitalization without standardization.

ON CLOUD NO 9 – The direct path to the cloud

Modern automation concepts and technology are unthinkable without digitalization. More efficient and agile processes, greater machine availability, new business models and permanent data access (for identification, diagnosis and configuration) requires transparent communication from the lowest device level up to the latest generation of mobile and cloud-based applications. Count on Murrelektronik to make end-to-end signal communication in interconnected workflows as easy as possible.
MVK Pro and Impact67 Pro are real workhorses when it comes to the machine and plant digitalization and the management of more and more data in less and less time.
Perfect for IIoT
The master modules have integrated sensors that continuously provide channel status data. This feature is extremely valuable for both condition monitoring and predictive maintenance applications.
The SMI (Standardized Master Interface) provides numerous data access options. Configurations can be set via the web server, tools, OPC UA server, JSON REST API and MQTT. Data visualization straight out-of-the-box is possible via the web server and JSON REST API
Future proof your system! Create a variety of digitization concepts while achieving economic success with IO-Link and our Pro-Master modules.

IO-Link is the future but… What is IO-Link?
Learn all about masters, devices, and hubs in these 10 short videos. See for yourself just how easy it is to install an IO-Link system and start speaking IO-Link too.
IO-Link Portfolio
IO-Link Devices
From power supplies to signal lights and analog converters, we offer numerous devices with a built-in IO-Link interface. To make installation and set-up easy, look at:
Connection Technology
As a one stop provider of machine installation components, we offer more than 75,000 different cordsets for signals, data, and power – the largest variety on the market. IO-Link connections use one of three different connector types: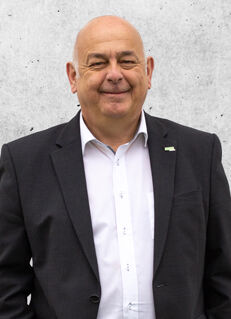 The IO-Link communication standard makes machines more efficient, flexible and economical. Murrelektronik creates the infrastructure for data transmission.
What makes Murrelektronik the ideal partner?
Murrelektronik is an expert in the implementation of installation concepts that are ideally tailored to your applications. We pursue a holistic approach to automation. We analyze your system/machine structure – paying close attention to both the number and location of the input and output points at which sensors, actuators, and smart devices are integrated. Using a variety of conceptual approaches, we will work with you to develop an installation concept that is tailored to your needs.
We believe that automation technology will be completely cabinetless in the future. Therefore, we are always focused on decentralized automation. We have been a member of the IO-Link consortium since 2008 and are both forward thinkers and co-designers of the platform. In other words – we are the experts when it comes to getting the best out of the IO-Link standard and translating it into our customer's language.
We speak your language!
See for yourself!
Get in touch with us to take the next step towards future-proof production processes. By using IO-Link, we can speak a common language.