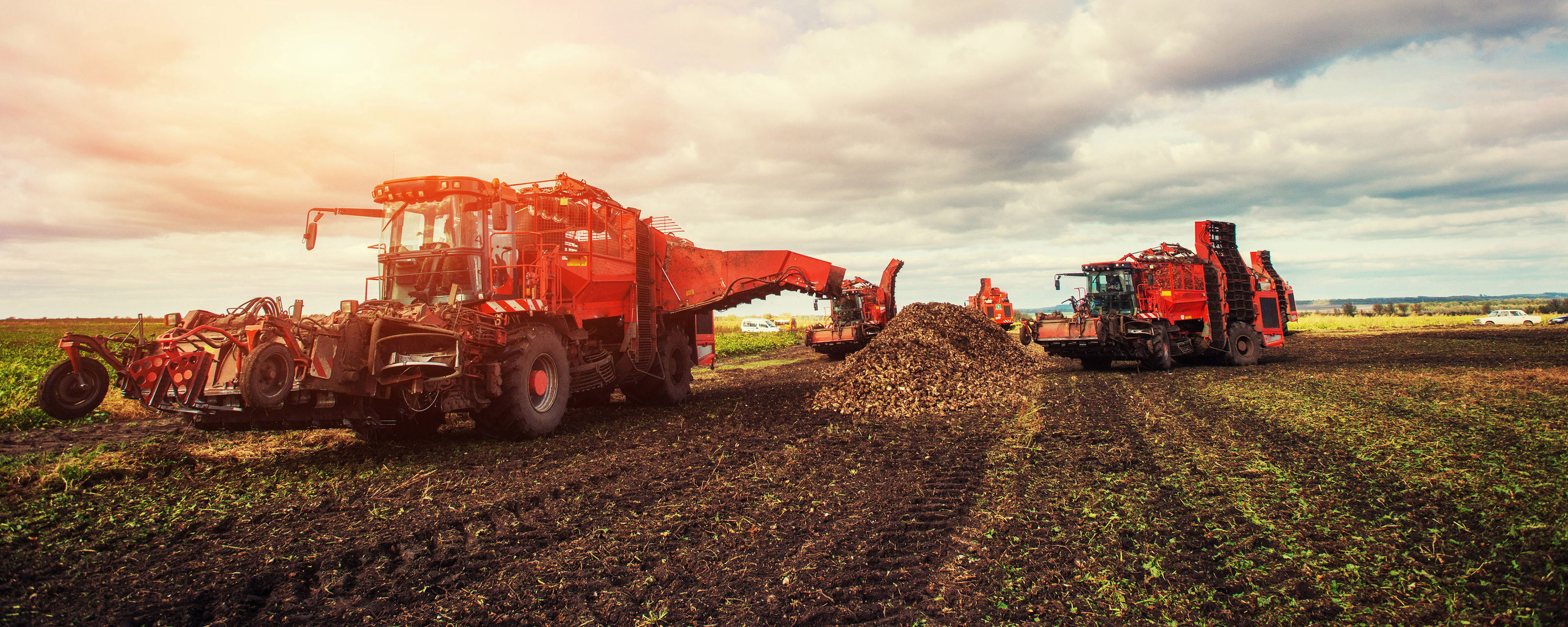 Individualized Installation Solutions
Dried up, dusty fields. Icy roads. Muddy forest floors. These common working conditions call for machinery with high-quality, durable electrical installations.
As automation experts and co-founders of decentralized installation technology, we offer a modular product system that, in addition to being extensively tested, is robust, leak-proof and reliable. Our individual and modular installation solutions for mobile applications are also resistant to high pressure cleaners. Thanks to our pluggable cables and distribution blocks, repairs and expansions can be done without extensive effort. Working with you and combining products from Murrelektronik and Data Panel we will find the best solution. Plugged in and done!

Flexibility Maximized
xtremeDB® is a portfolio of distributed power and I/O devices with ports for DEUTSCH connectors. Designed for the mobile controls market, they are IP67 rated and use CAN protocols for communication. The portfolio includes Input, Output and Combination blocks, each with amperages up to 52A. These blocks reduce your wiring efforts by minimizing the need for spider web harnesses and junction boxes, while allowing for shorter cable runs to each device. Each I/O point on the block has LED indicators along with short circuit and over current protection making troubleshooting a breeze.
Pressure Washer Resistant
Pre-molded cordsets not only save time during installation and troubleshooting, but also ensure that mobile machines continue to function under extreme conditions thanks to their robustness and impermeability. Murrelektronik's MDC cordsets are fully potted, overmolded and have an IP67 rating that allows them to stand up to pressure washing as well as different media types. All MDC cordsets are designed for compatibility with our xtremeDB® distribution blocks bringing the idea of "Plugged in – done!" to mobile applications.


Changing Installations
The mobile industry is still in its infancy, when it comes to the idea of "efficient installation technology". Cable harnesses and terminal boxes are still considered state of the art in many applications. As technology develops and machine variety increases, the reality of a "cable harness" reaches its limits, especially for small to medium production runs. By using xtremeDB® passive splitters and MDC cordsets for signal distribution, a modular control concept can be implemented quickly and easily. This combination also reduces time-consuming troubleshooting and allows the machine to be easily expanded at any time.
Get your customized installation solution now!