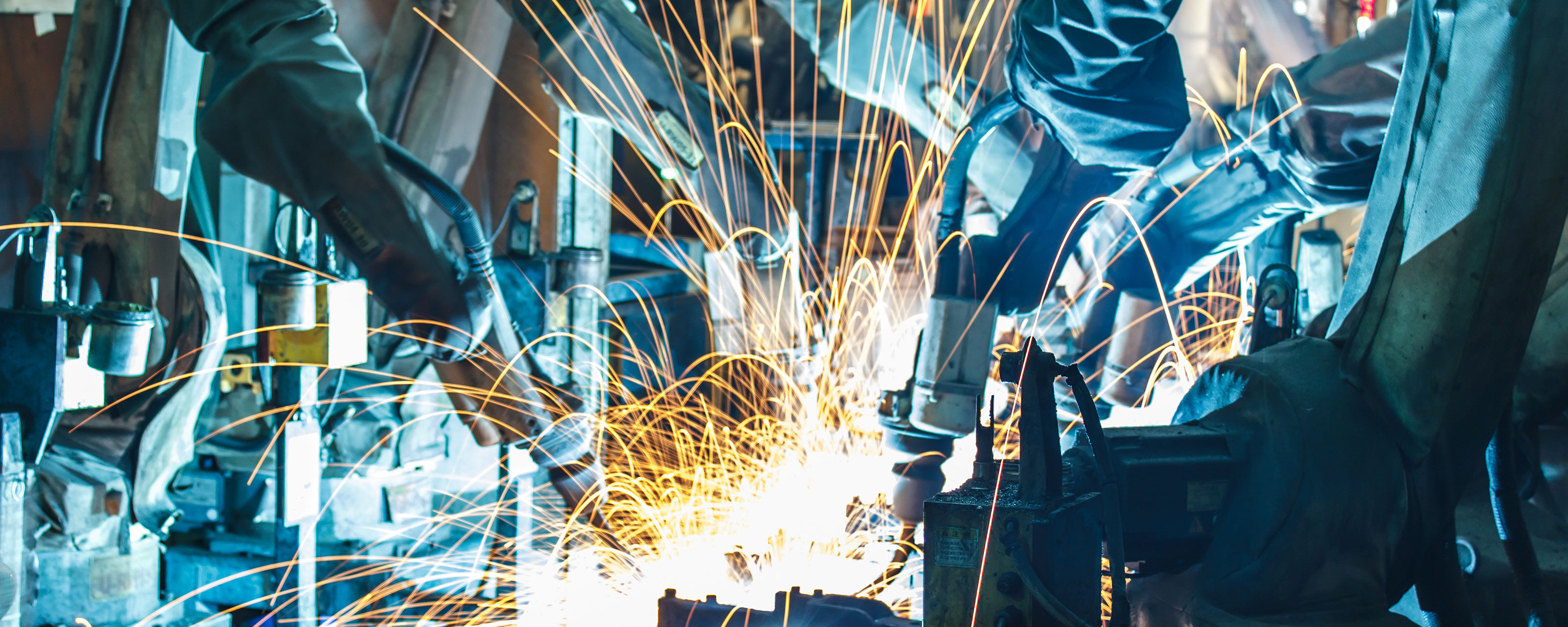 Murrelektronik is your partner in the automotive industry
From the press, body and paint shops, to aggregate production to the final assembly – all of the processes in an automotive factory must work well together and they must to be reliable so expensive downtimes can be avoided.
The material handling industry has an important cross-divisional function in the automotive industry. Electric monorail or automated guided-vehicle systems move parts between the different areas while, at the same time, serving as component storage between those processes. Optimal run time is key, therefore, diagnostic options are a top priority for these systems.
Versatile Processes In The Automotive Industry

Alternative Energy Vehicles
Shaping tomorrow's technologies today
The production of vehicles that run on electric batteries or fuel cells poses major challenges not only for car manufacturers but also for the manufacturers of the associated charging infrastructure. Regardless of whether in body shop, battery assembly or in the development of hydrogen electrolysers – automation and industrialization solutions from Murrelektronik make production processes more economical.
Paint Shop & Assembly
A Multi-stage Process
Painting is a multi-stage process that has to be carefully organized because of the need for different paint colors for each vehicle. High system reliability is necessary for avoiding downtime. Modular installation solutions for the final assembly equipment are a must because they are easy to handle and because the vehicle components are constantly changing.


Powertrain
Engine and Transmission Production
Engine and transmission production requires components that are resistant to oil and lubricants. The installation solutions have to be cost effective and flexible because each system presents a new challenge. It is important that the components are small because space in the machines is limited.
Body Shop
IP67 Rated Components Required
The harsh industrial of body shop environment with its vibrations and weld spatter means robust IP67 components are needed. Comprehensive diagnostic options help to reduce downtime while Murrelektronik's Fast-Start-Up and QuickConnect concepts are ideal for robot tool changes.


Press Shop
Press shops are highly automated
Many of the manufacturing processes are fully automated. Components in these harsh applications need to be resistant to vibration and shock.
Listed Products
You will find our products in the project books and release lists of major automotive manufacturers worldwide.
Worldwide Support
Murrelektronik's Global Automotive Team has the specialized industry knowledge to help your company with their automotive projects no matter where the build is taking place.
Downtime Reduction
From the LEDs on our Exact12 passive distribution boxes to the Web Server on our Cube67 fieldbus systems, the wide selection of diagnostic options available on Murrelektronik's products make time-consuming troubleshooting a thing of the past increasing machine availability.