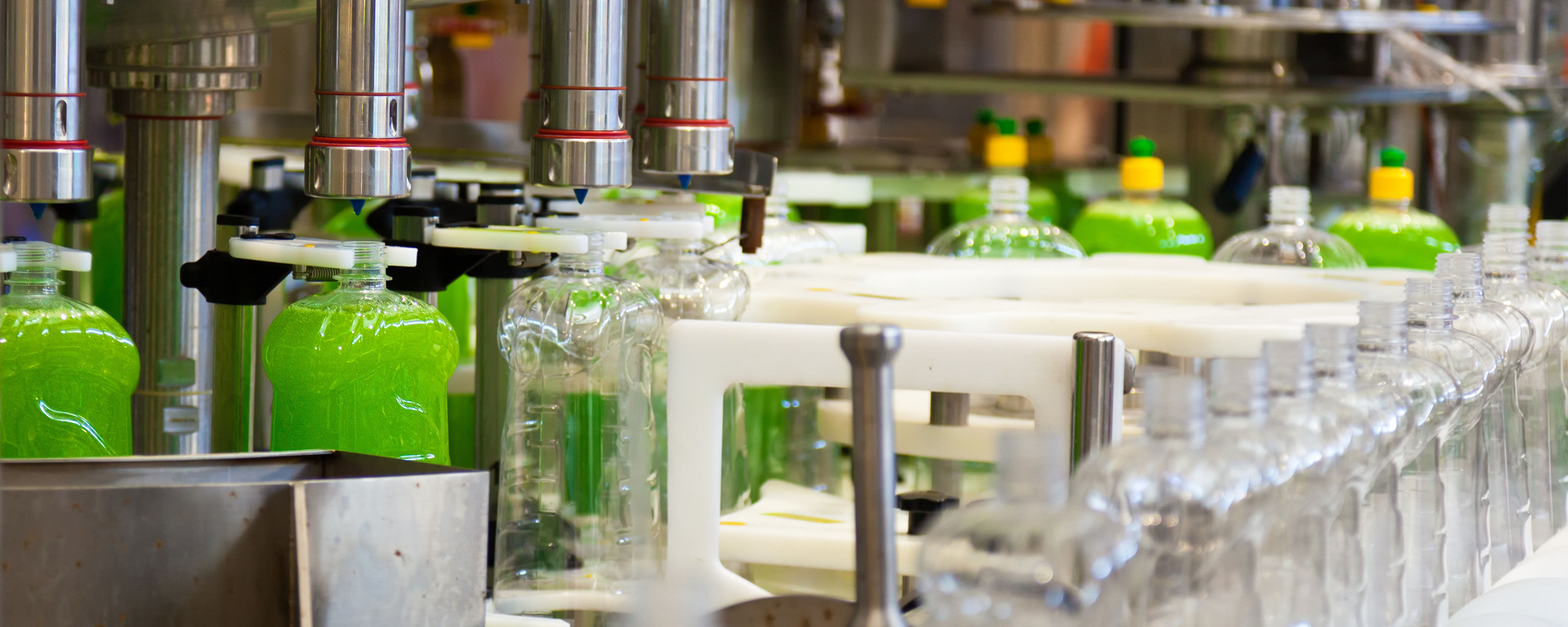 Food and Beverage Industry
This industry places extreme demands on all of its facilities and systems from the processing itself down to the packaging and palletizing.
Processes and products in the food and beverage industry must meet the requirements governing hygiene, cleanliness and corrosion protection. Being able to easliy and completely remove dirt, or other contaminates, is the main requirement for these components. This requirement applies to all three major machine zones.
Future oriented technologies are essential in order to meet the growing demands for flexibility and modularity. The use of IO-Link-compatible sensors and actuators can be a big step in the right direction.

Food Contact Zone
Murrelektronik Components Include
Stainless Steel
IP69K Rating
TPE-S Cable
Food Grade Quality
Acid and Alkaline Solution Resistant
H2O2 (Hydrogen peroxide) Resistant
FDA Compliant
Wet Zone
Murrelektronik Can
Increase System Availability
Provide Comprehensive Diagnostics
Offer Economic Decentralization Ideas
Suggest Products Suitable for CIP Cleaning Processes


Dry Zone
Murrelektronik Offers
Quick and Easy Installation
Modular Construction
Easy to Clean Solutions
C-Track Rated Components
Control Cabinet
Murrelektronik Has
Extensive Product Range
Customized Solutions
Application Advice
Energy Efficient Products

Installation Solutions for all Food Zones
Murrelektronik's Food & Beverage connectors are IP66k or IP69k rated. The M12 Steel connectors use a V4A stainless steel housing to increase longevity while the Food & Beverage Pro connectors have an ice blue polypropylene jacket to make it easier to spot contaminates. All of our Food & Beverage products are FDA compliant, designed to EHEDG hygiene regulations and are Ecolab® tested and certified.
Save Time and Money During Installation and Beyond
Murrelektronik's automation solutions move companies in the food industry forward. From our MVP12 Steel passive distribution box to our hygienically designed Cube67 fieldbus modules and our family of connectors, we have solutions that reduce your wiring efforts and increase your troubleshooting options.
Continuous Support
From specification to installation and beyond, Murrelektronik's Next Level Solutions group will be there to help throughout the entire process.