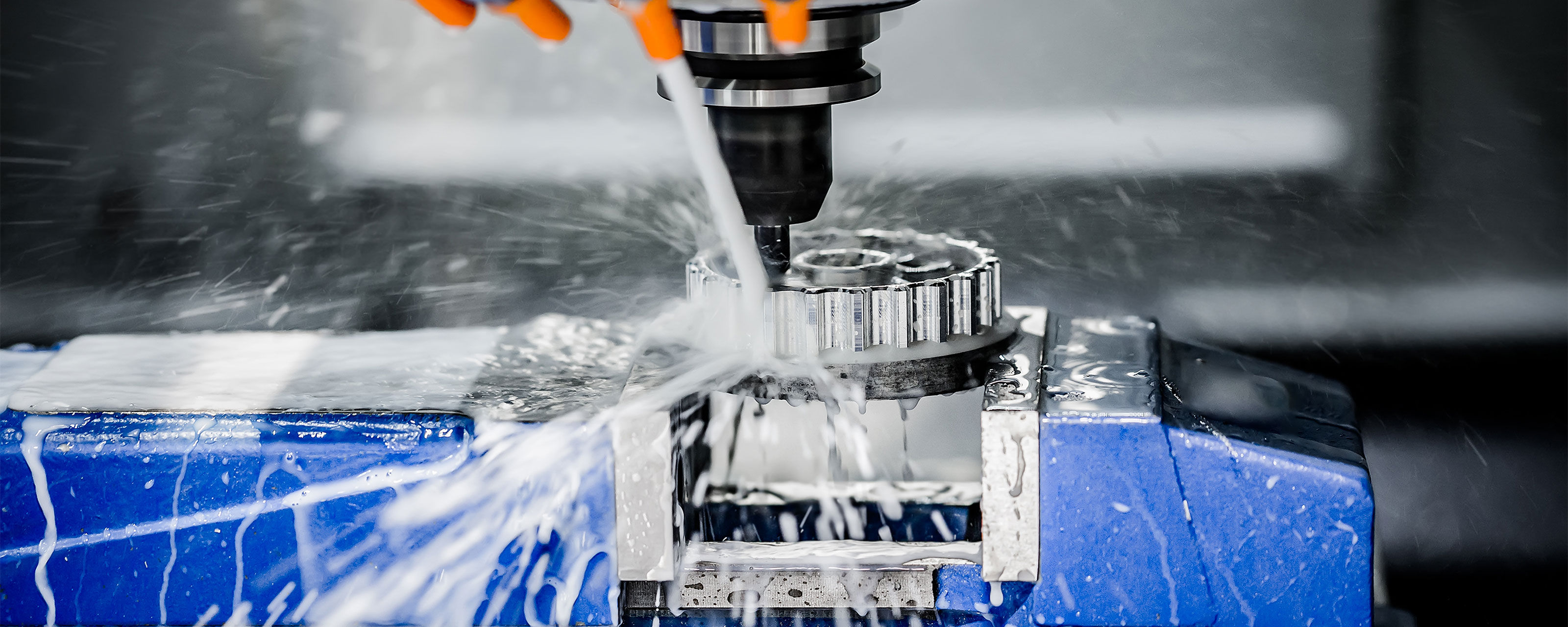 Confidence in Your Installation
Machine tooling is a wide-ranging industry. Customers needs and wishes are as diverse as the machines and plants themselves. But, there are a few common themes... cost-effectiveness, low overall costs, and increased competitiveness. Installations should link I/O points to the controller in an economical way. Murrelektronik has the experience to take on this challange. Our customers can select from a variety of passive and active installation concepts in a range of structures (ring, line or star topologies).

Metal Cutting Tools
Murrelektronik modules for use
Include MVK Metal, MVK Metal Safety, Impact67, Cube67 and passive distribution boxes. They are fully potted, resistant to coolants and lubricants and are shock and vibration resistant. These are all important features because, in metal cutting machines, tools are machined under the intensive influence of coolants and lubricants.
Assembly and Handling Equipment
Murrelektronik recommends the following products
Cube67, Impact67 and our passive distribution boxes are ideal for assembly and handling equipment. These products allow you to create decentralized solutions and maximize space in the control cabinet. They are dustproof and carry an IP6X protection rating.


Injection Molding Machines
Metal housings are essential
Components with a metal housing are essential for injection molding machines. For this reason, the MVK Metal fieldbus module is recommended because all of the functions are located in the metal housing and the housing is robust enough to withstand the external influences it comes in contact with. MVK Metal also offers diagnostics while providing a great deal of flexibility in installation.
Lower Your Total Cost of Ownership
Thanks to "Machine Option Management" (MOM), tool changes can be done quickly. This minimizes downtime and increases production. The compact design of the shock and vibration resistant Cube modules together with their torsion-resistant system cable makes them a perfect choice for robotics applications.
Protection for Man and Machine
With MVK Metal Safety, Murrelektronik offers a high-end safety solution. This module generates safe inputs and outputs in combination with a safe control (F-PLC or CNC). Add a MIRO SAFE+ safety relay and you are able to design a variety of safety applications including e-stops and guard doors.
Diagnostics Made Easy
Murrelektronik's Cube67 fieldbus system offers extensive diagnostic options. The diagnostic gateway allows Plug & Play access to this data via an Ethernet interface. This solution is easy to implement, provides clear instructions in case of failure and allows maximum machine availability.